Welcome to the Baie des Sables complex, which includes a campground of 312 sites, accommodation in chalets and rooms, a beach nearby the Mégantic lake, a sailing center, a colonie with rustic campground, a sailing school, a network of walking trails, all complemented by a range of varied activities.
Not to mention the joys of winter, with skiing, tubing, cross country skiing and snowshoeing.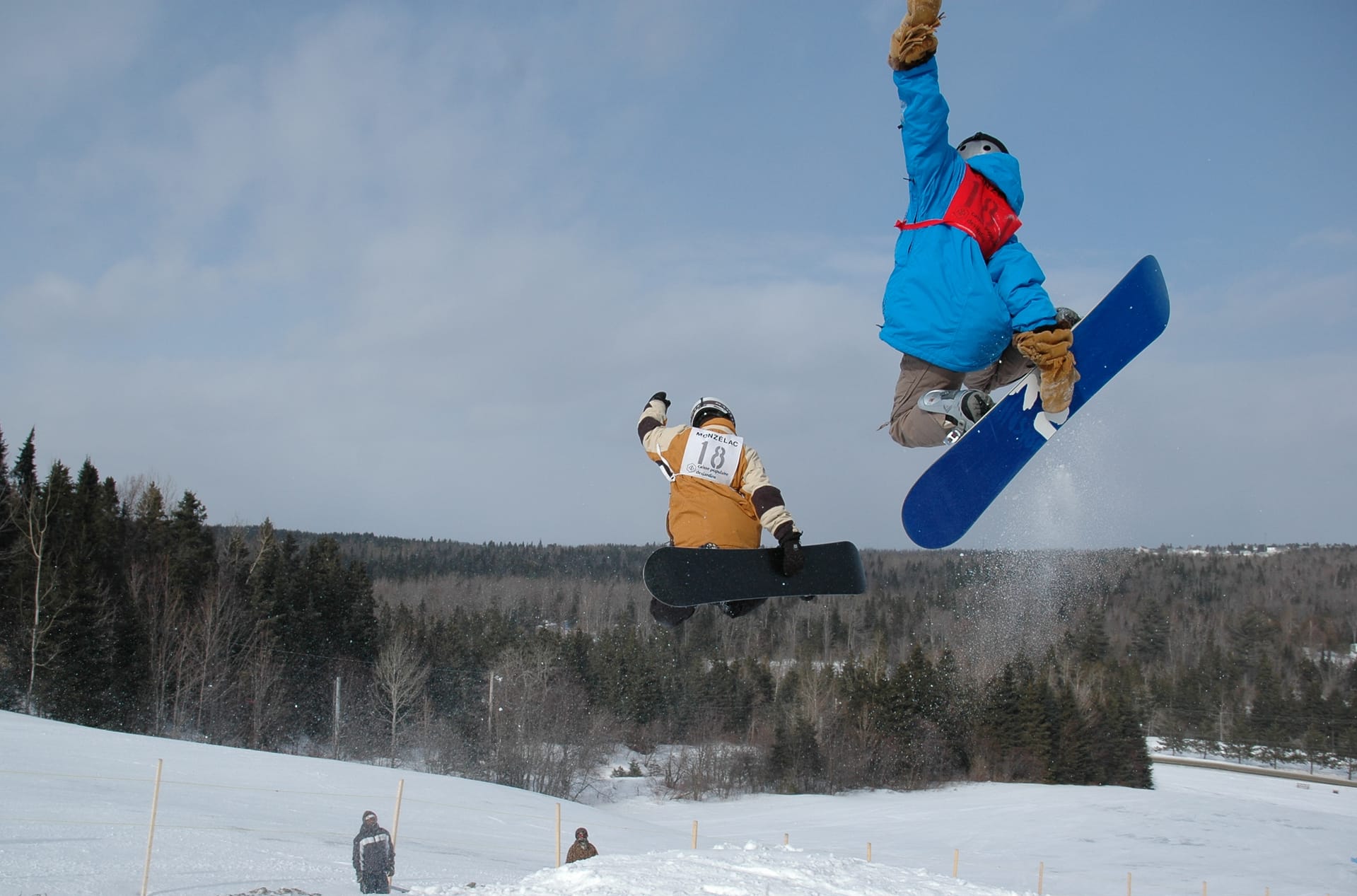 Enjoy many outdoor activities at Complexe Baie-des-Sables!
HIKING
The Complex has a 18-km hiking network on site.
Sentier La Mésange: 2.1 km. Niveau facile.
Sentier Le Gros-Bec: 2.5 km. Niveau facile-intermédiaire.
Sentier Le Geai-Bleu: 2.0 km. Niveau facile-intermédiaire.
Sentier La Chouette: 4.4 km. Niveau intermédiaire.
OUTDOOR RECREATIONAL AREA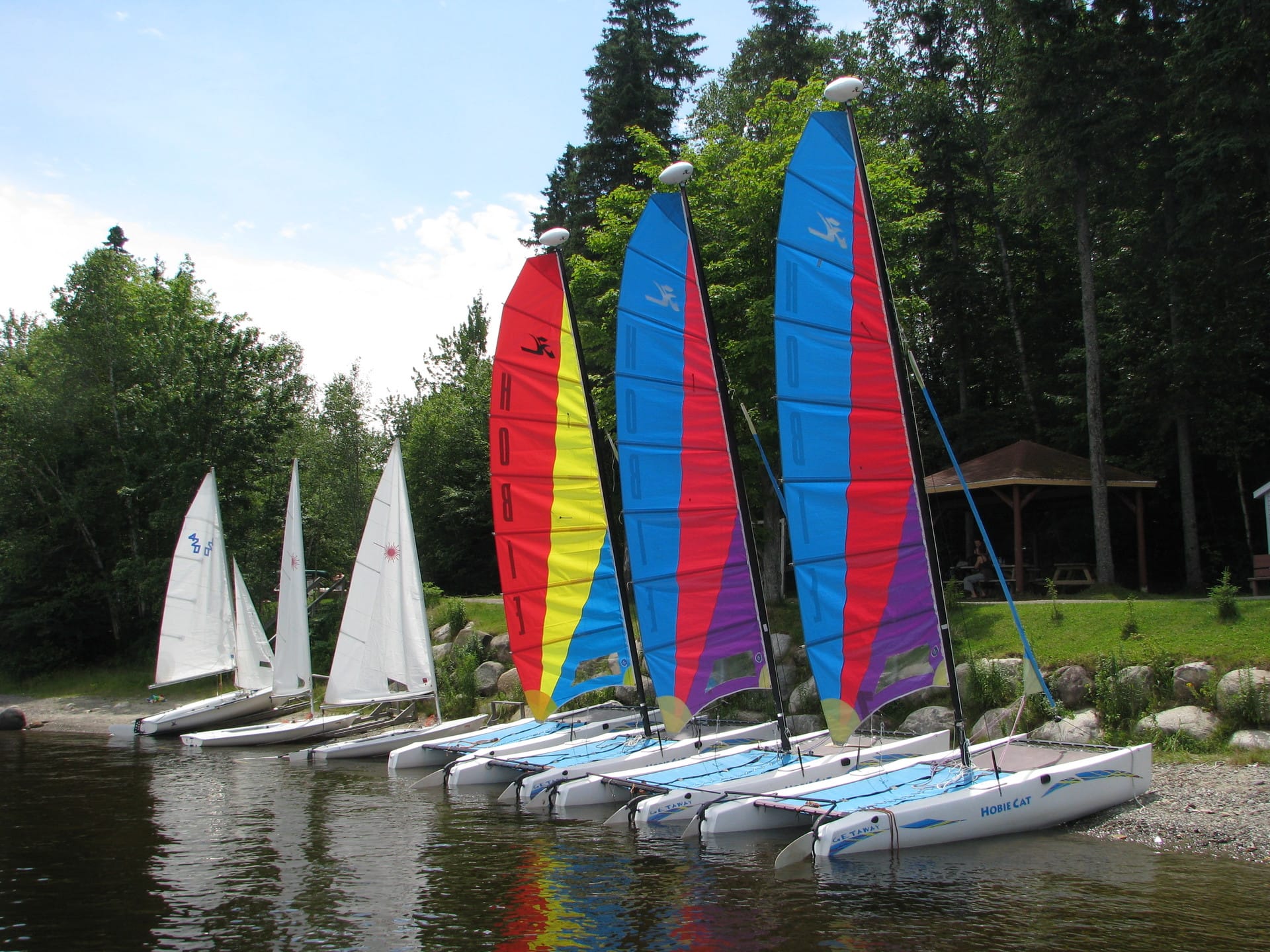 Whether you wish to camp on the majestic lake Mégantic, rent a watercraft (sail boat, catamaran, long-boat, canoe, kayak, pedal boat), have an initiation course or simply enjoy the beauty of the place, Base plein air will meet your expectations.
TREEGO ADVENTURE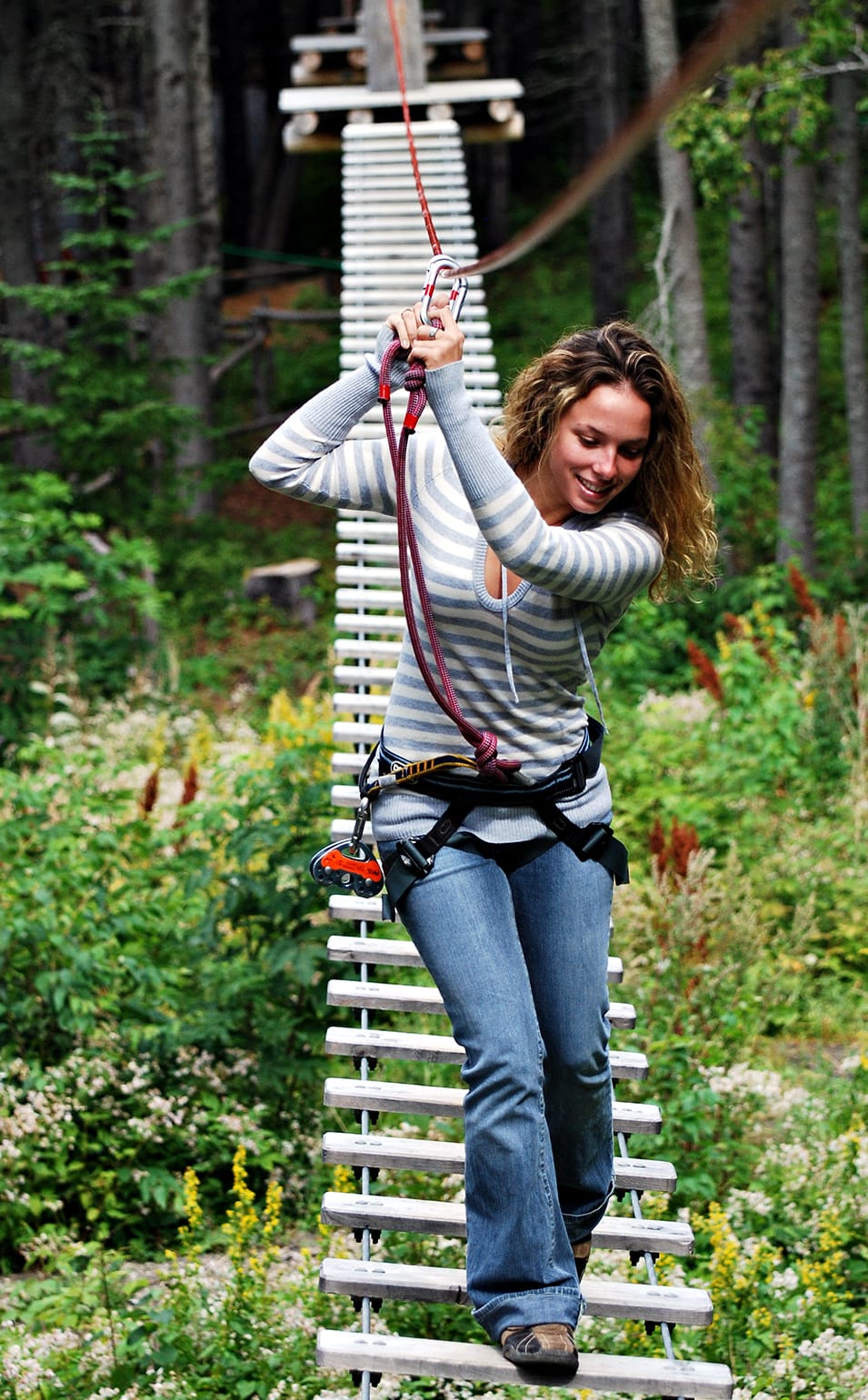 With courses offering 67 different stations, you're guaranteed a safe, unforgettable experience in the treetops overlooking this magnificent lake!
Click here for more information
.
CAMPING (4 stars)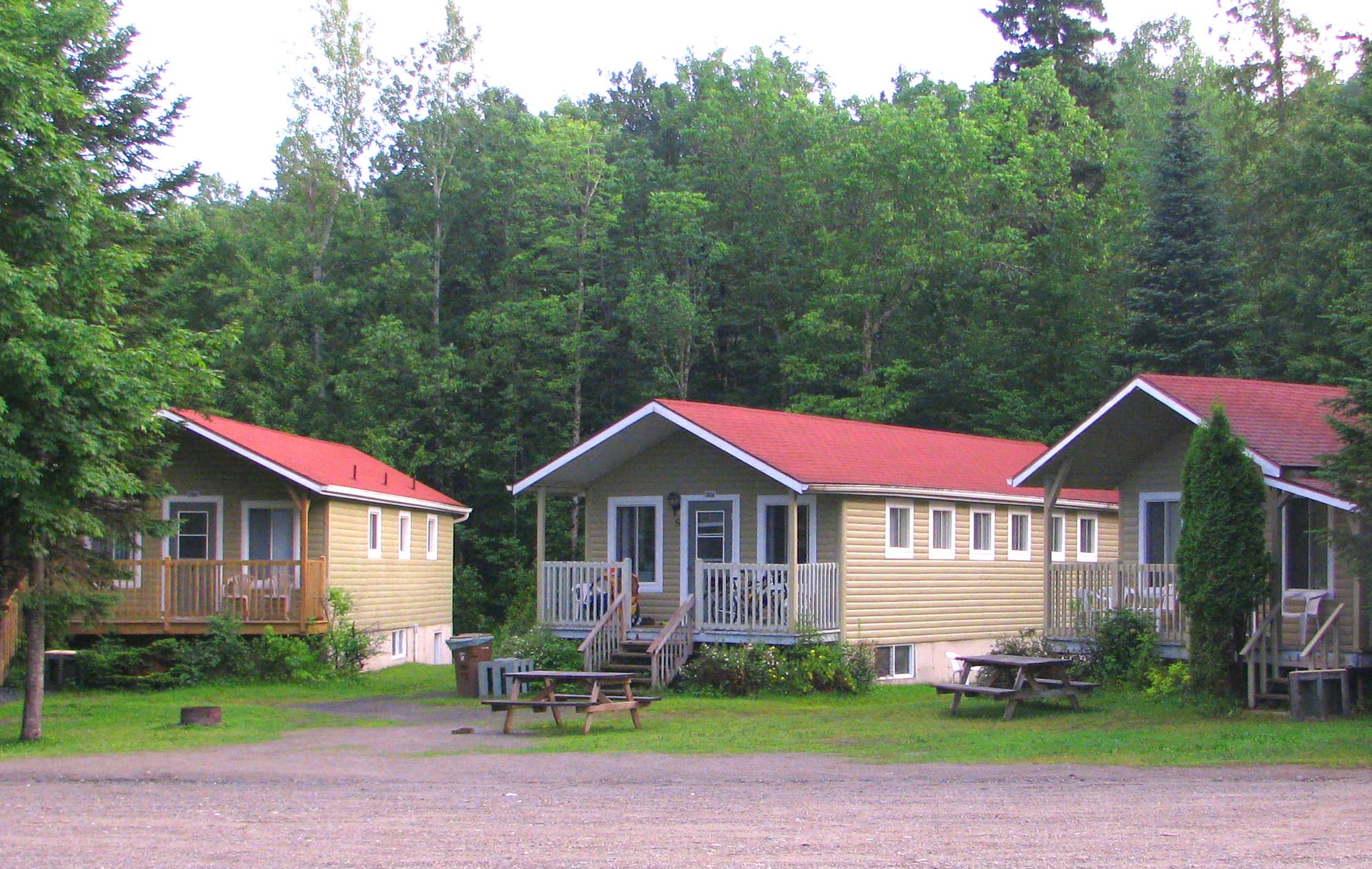 The campground includes 339 camping sites.
For more information, visit https://www.baiedessables.com/en-en.